I wrote a new frontend for viewing mailing list entries that I'd like to show you. Its focus is on readability, typography and a clean layout.
I've used Twitter's Bootstrap with Red Hat's Overpass font for a responsive and focussed layout.
Here's what it looks like. I think it's best compared against marc.info, our industry's de facto standard for mailing list archives.
First: the original.
---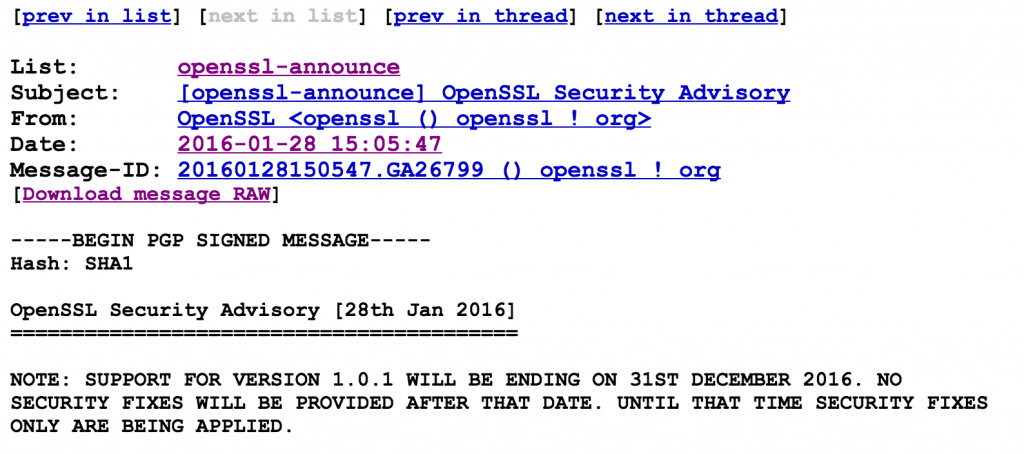 ---
Next: the redesign.
---

---
I'm not entirely satisfied yet, but it'll do for now. More tweaks will surely follow.
My main focus was:
Remove the bloat: mailing list archivers often include 20+ links to 'sort of' the same content. Nobody cares, just show the content.
The ability to redesign later: I'm generating PHP files from different scripts, filled with include-statements to other PHP scripts. I'll hate myself for this later, but it allows me to hook into the layout at multiple stages.
A clear font: no pre-formatted sans-serif fonts, but a nice, modern look and feel.
We often rely on mailing list communication to spread important news, there's no reason that can't have a nice and professional looking layout.
The new layout is up at marc.ttias.be (I may change the URL later, I'm not sure yet).
You're free to use it, of course. I now mirror the mailing lists that are closest to me, but if I'm missing one that you would like to follow – just drop me a note. You'll know where to find me.
As for the technology involved, it's a pretty default setup:
A simple postfix setup with local (system) users for each mailing list account
Some PHP wrapper scripts for detecting new mailing list accounts automatically on my server and generating index pages for them.
An archival script that rotates the mailboxes every month, generating clean monthly indexes.
To add a new mailinglist, all I have to do is add a new system user in the correct Linux group and subscribe (manually) to the mailing list. From there on, the indexing, listing etc. happens automatically.
This was a fun weekend-hack!