We just shipped a major new feature for Oh Dear!: our status pages!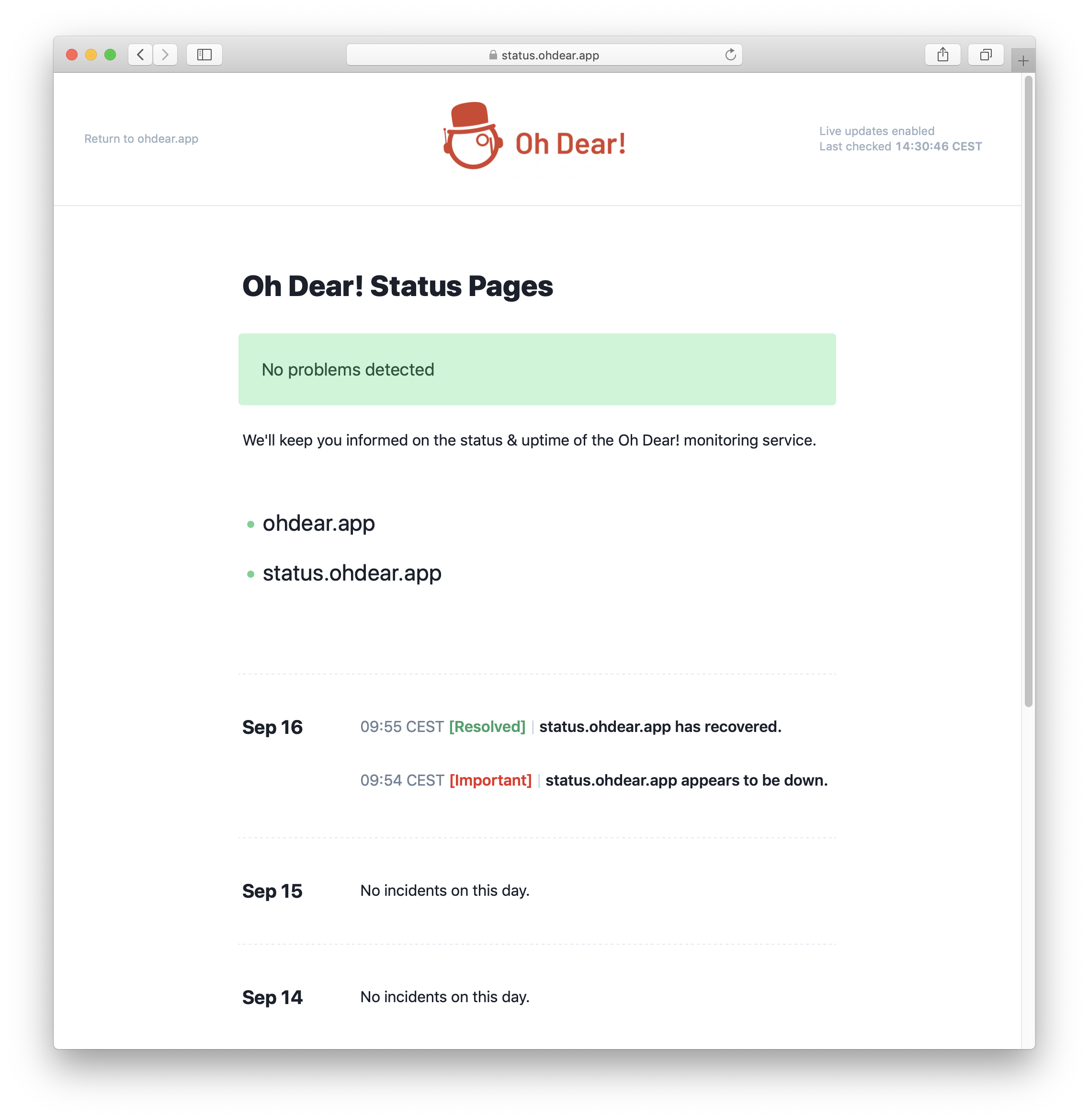 Super clean, intuitive & powerful – just the way we like it. ;-)
Some of the features include:
We've got plenty more details in our announcement blogpost of the feature for you to read, too.
Perhaps the best part? It's a free feature for all existing Oh Dear! users! You can create as many status pages as you'd like, mix & match the sites you want and run them on any domain name you control.
We're proud to ship this one, it's a natural fit for our uptime monitoring service!