There's an interesting documentary on World of Warcraft to be found on Youtube. It goes on for about an hour and contains quite a bit of "behind the scenes" footage of Blizzard's technology: their datacenters.
If you're interested, the video is freely available on Youtube: World of Warcraft: Looking for Group Documentary
Here are a few quotes and still images regarding the datacenters (starts around 25 minutes in the video). It also talks about their plans of having large-scale fights where everyone in the same realm can participate in.
Turns out, that you should totally be talking to your server engineers when you have a plan like this.
Guess where the DevOps movement came from … ;-)
But, back to the datacenter stuff. Here's a view of one of their NOCs.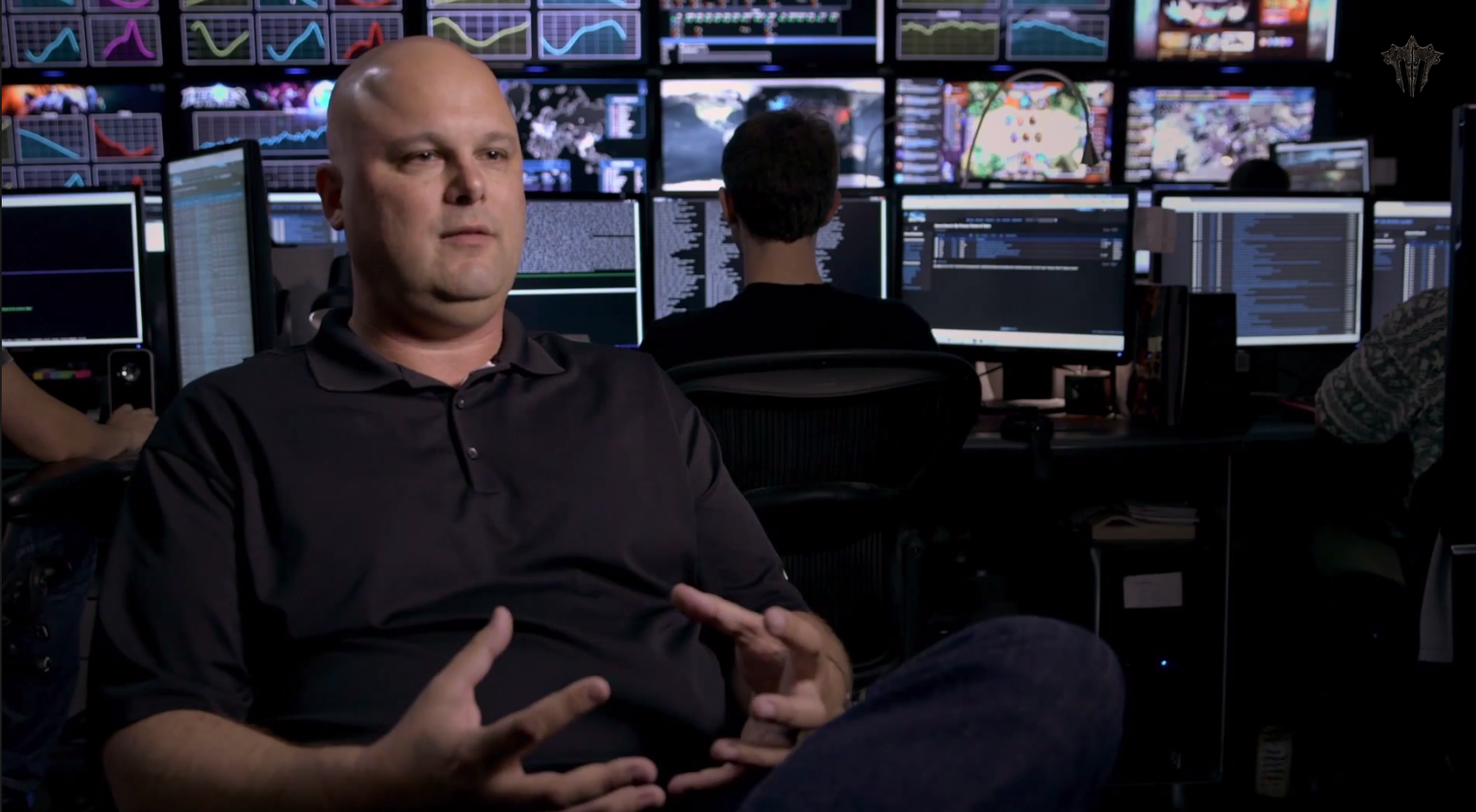 Rotating cylindric access control.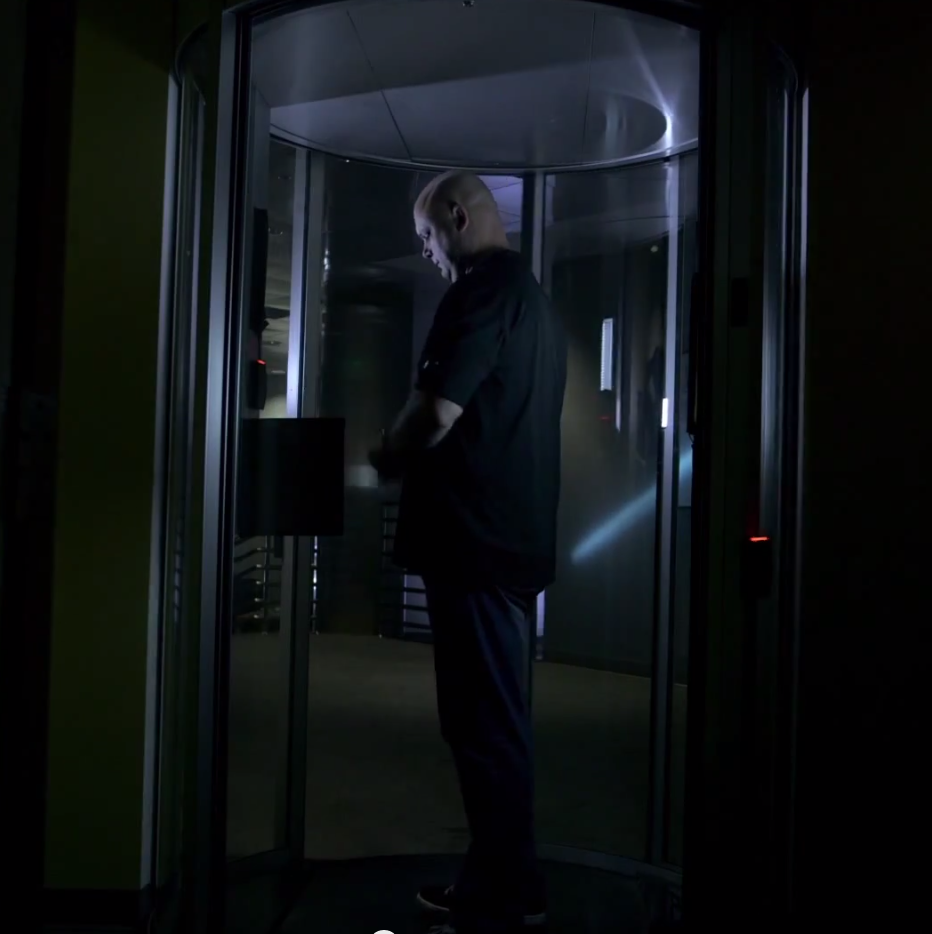 We have 17 datacenters worldwide
We usually push a hundred gigabits a second (100Gbps)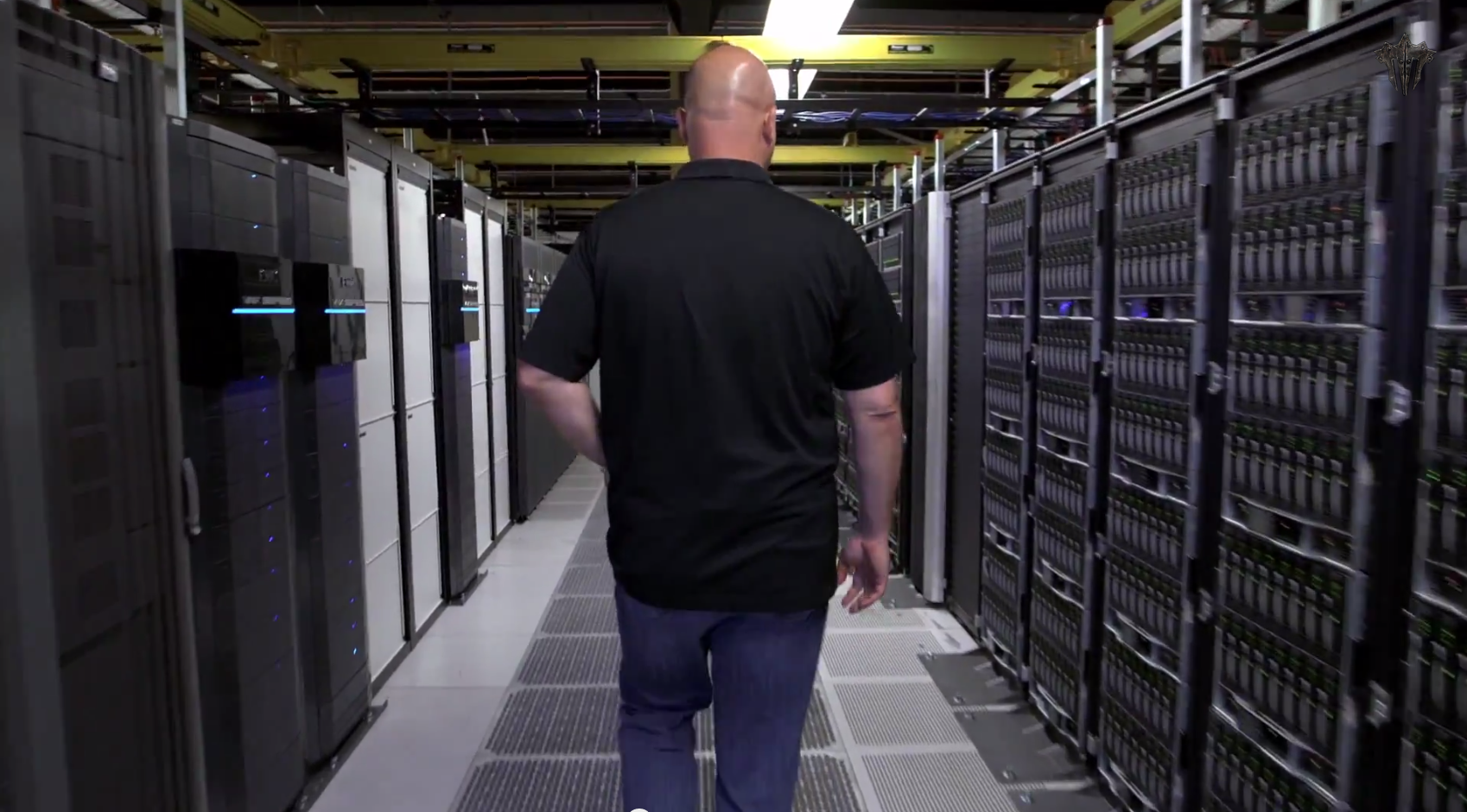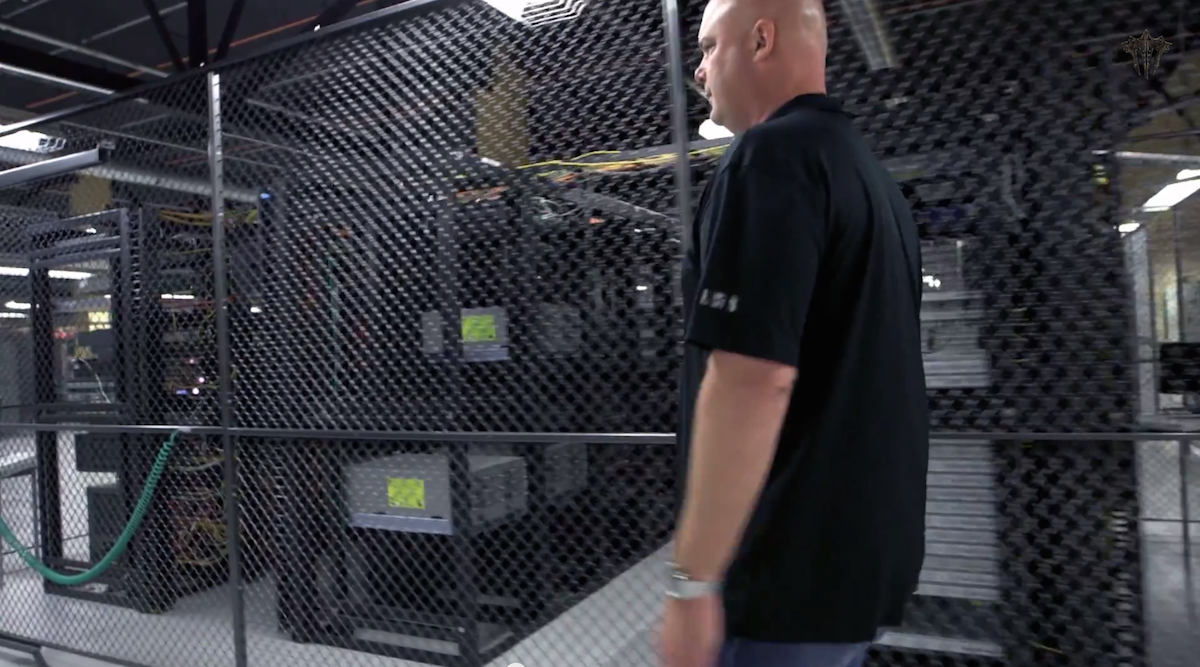 There's tens of thousands of blade controllers worldwide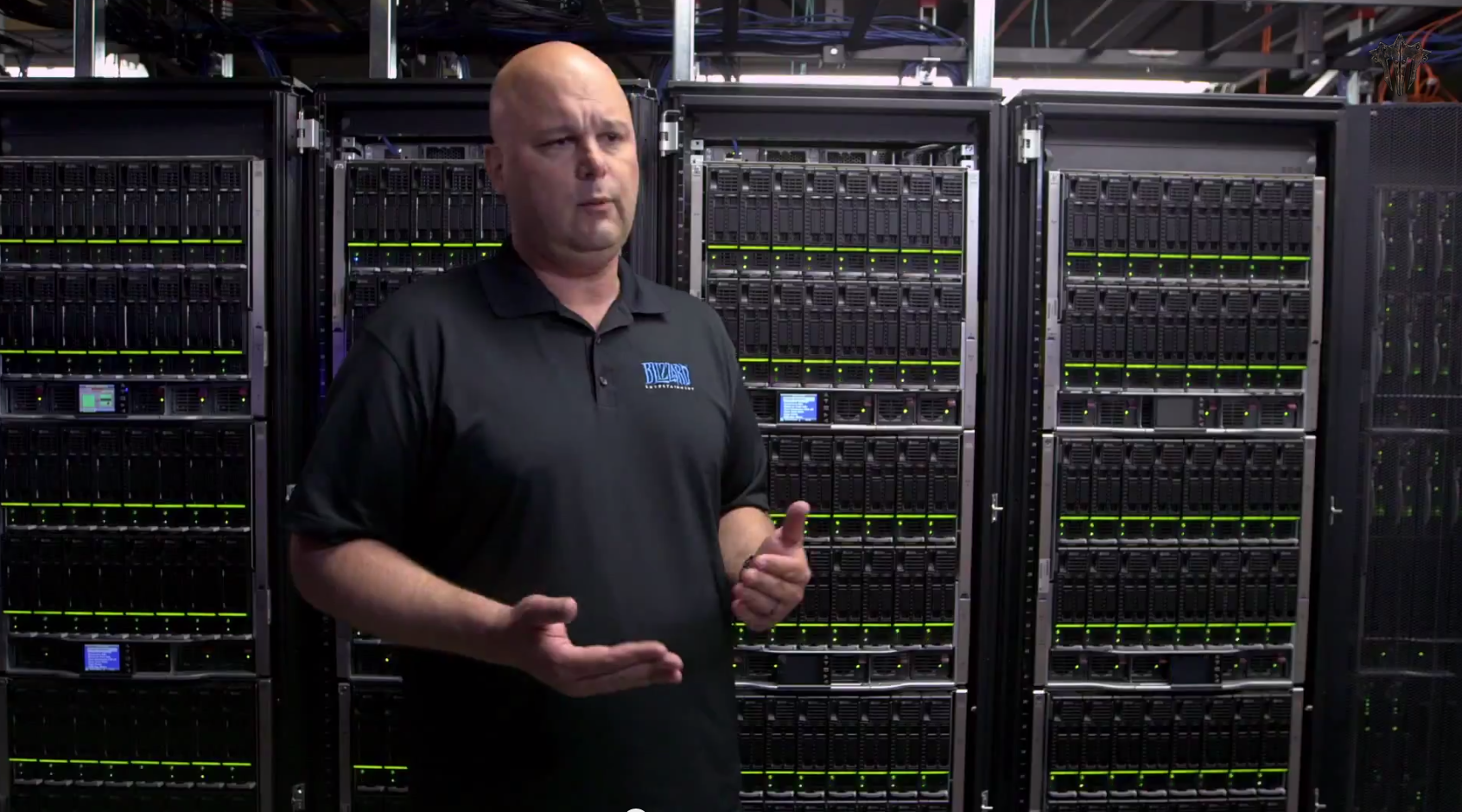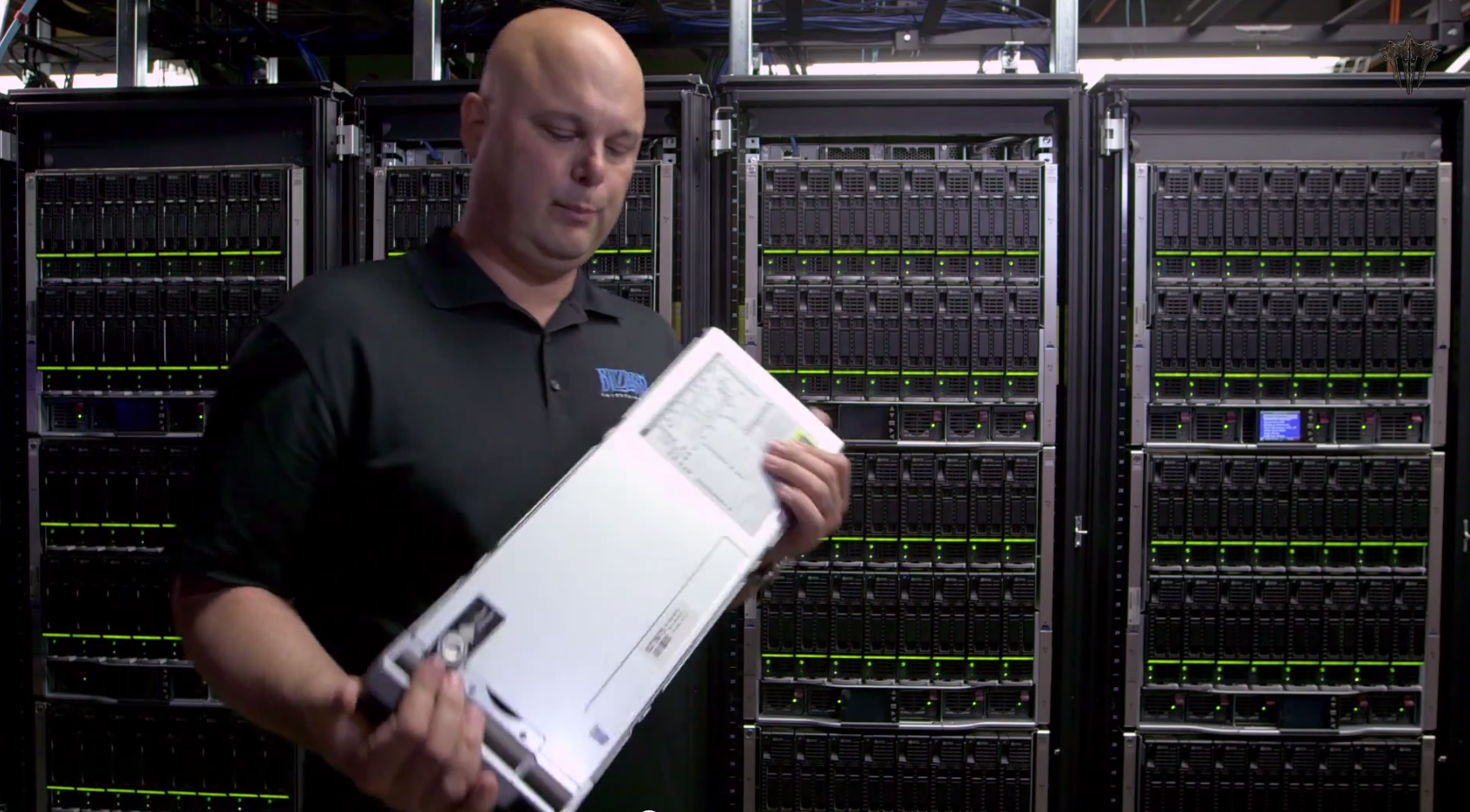 Here are some more individual pictures of their NOC.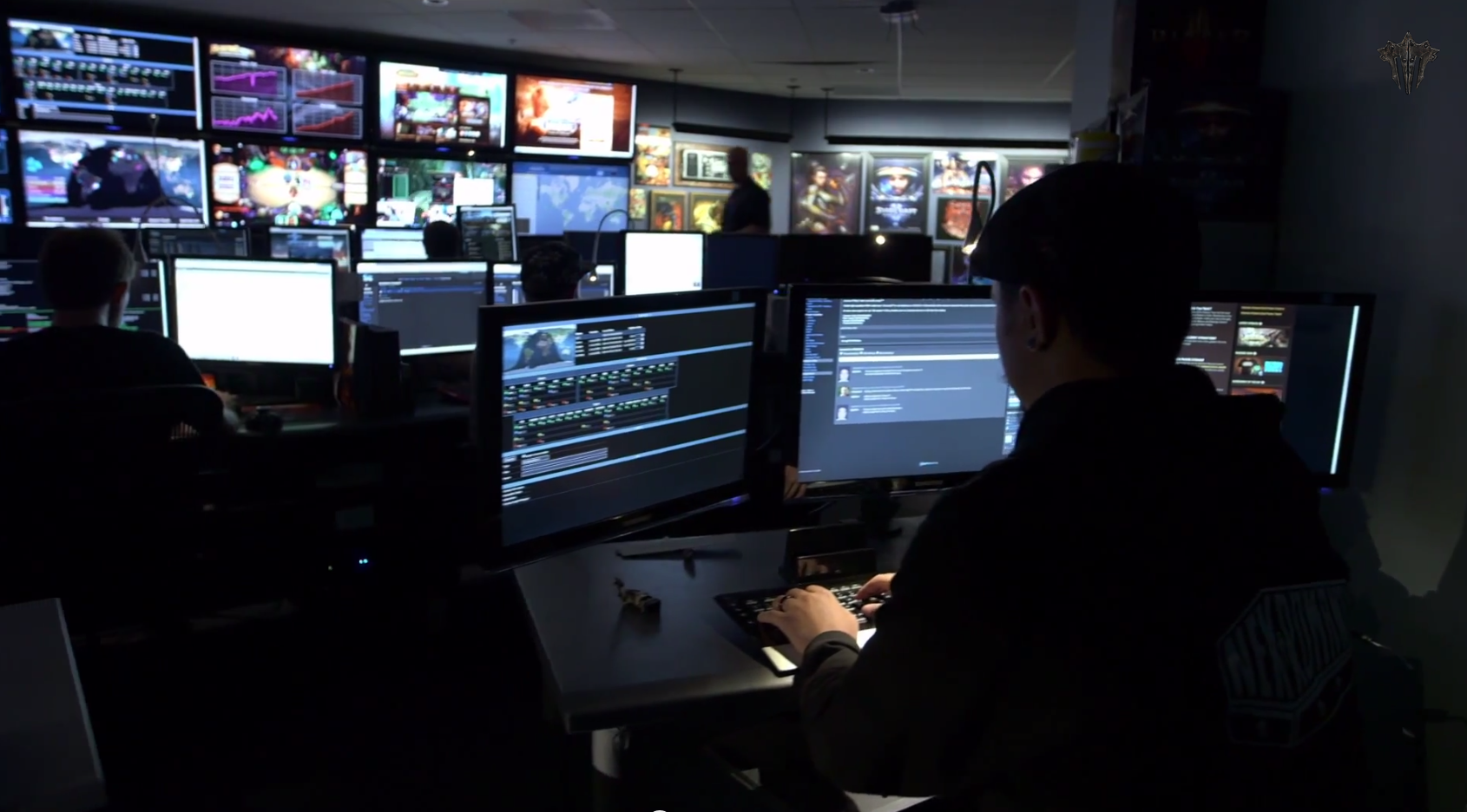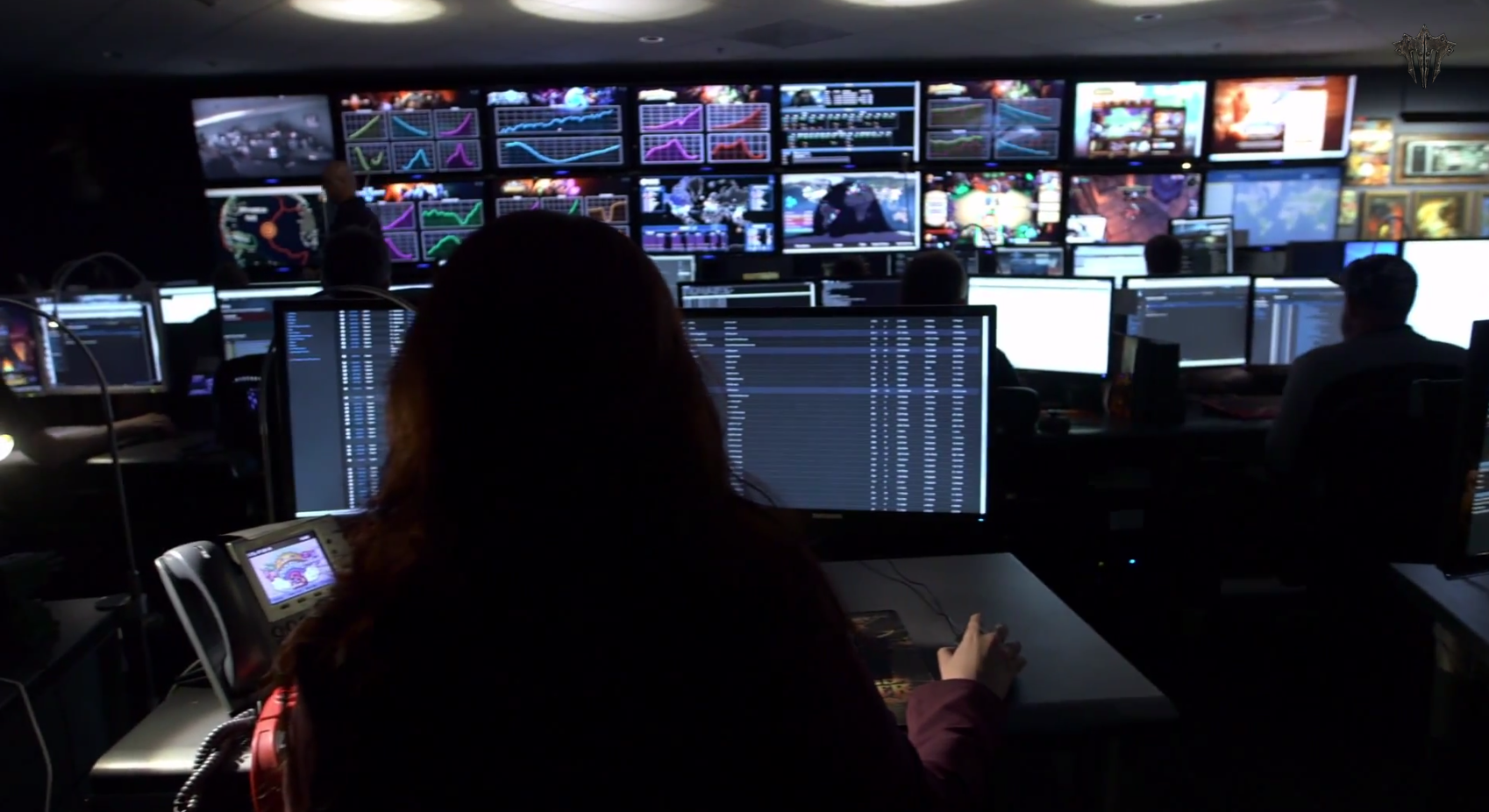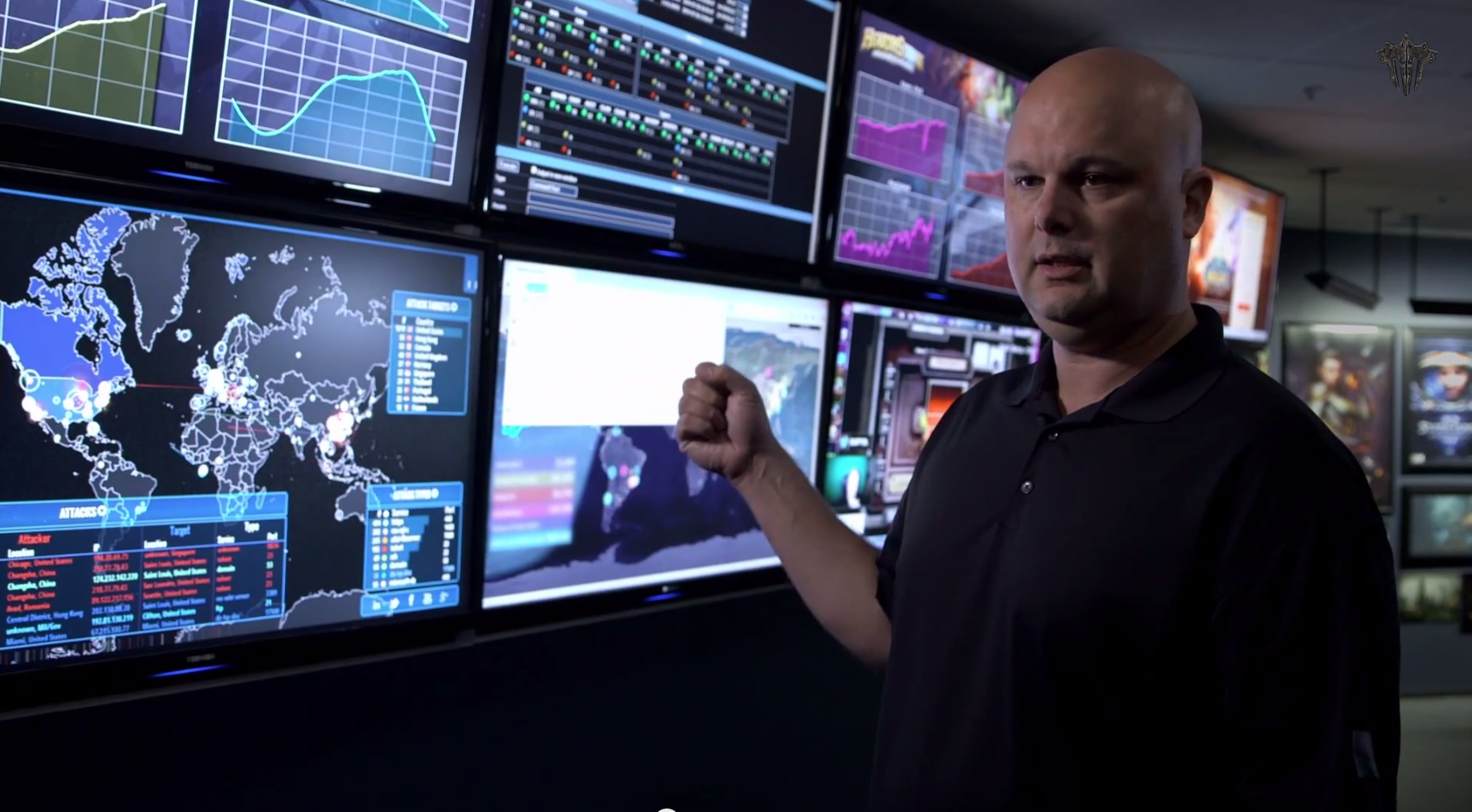 A look into their real-time attack map, where various attacks are being executed against their infrastructure.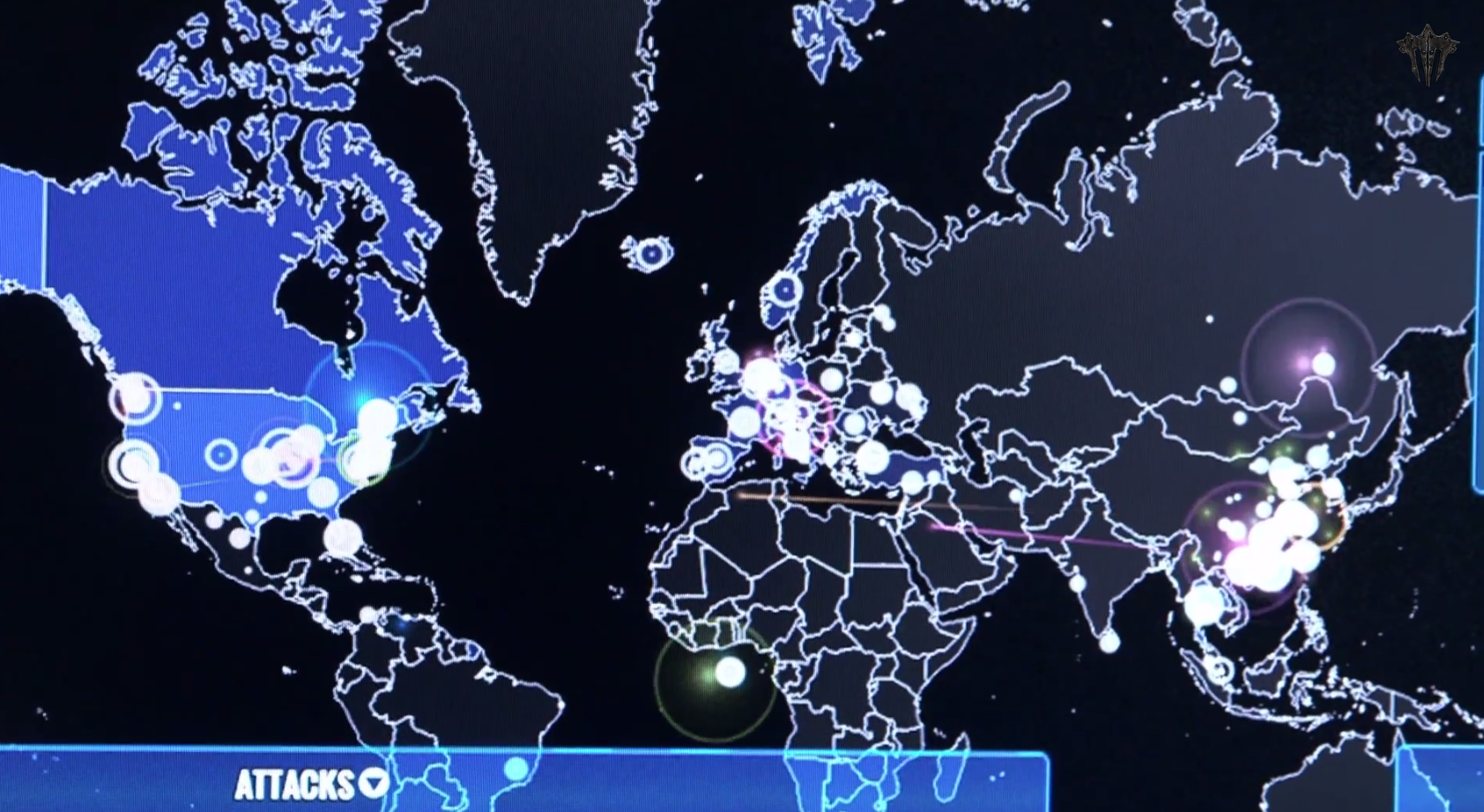 Their way of handling this reminded me a lot of a video of Akamai's NOC (one of the worlds largest CDNs), that's also worth a view.