According to Akamai, at least.
European countries continued to be heavily dominant, taking 8 of the 10 spots. Newcomer Norway, with an 88% quarter-over-quarter jump in IPv6 traffic, pushed France out of the top 10.

Belgium again maintained its clear lead, with 32% of content requests made over IPv6 — more than double the percentage of second-place Germany.
Source: akamai's [state of the internet] 2014
10 points to Belgium! More than 30% of all requests to Akamai are running over IPv6. That's impressive.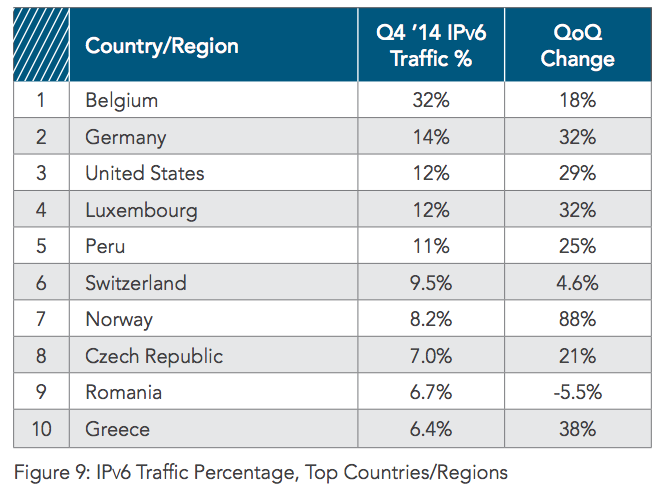 Worldwide, Telenet, Brutele and Belgacom are all present in the top 20.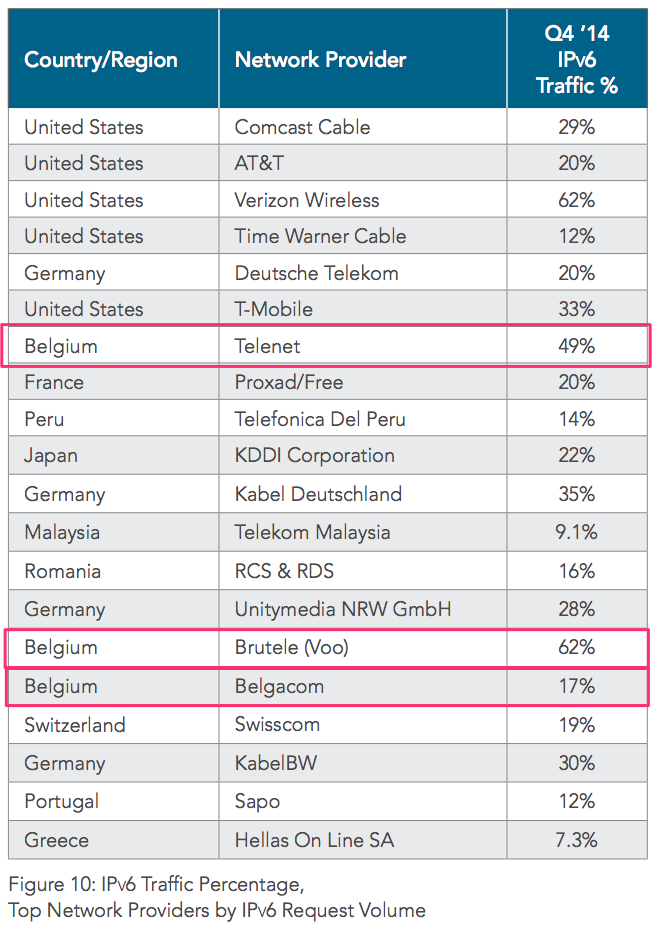 IPv6 adoption is really speeding up in Belgium.