I started to created a DNS monitoring & validation solution called DNS Spy and I'm happy to report: it has launched!
It's been in private beta starting in 2016 and in public beta since March 2017. After almost 6 months of feedback, features and bugfixes, I think it's ready to kick the tires.
What's DNS Spy?
In case you haven't been following me the last few months, here's a quick rundown of DNS Spy.
Monitors your domains for any DNS changes
Alerts you whenever a record has changed
Keeps a detailed history of each DNS record change
Notifies you of invalid or RFC-violating DNS configs
Rates your DNS configurations with a scoring system
Is free for 1 monitored domain
Provides a point-in-time back-up of all your DNS records
It can verify if all your nameservers are in sync
Supports DNS zone transfer (AXFR)
There's many more features, like CNAME resolving, public domain scanning, offline & change notifications, … that all make DNS Spy what it is: a reliable & stable DNS monitoring solution.
A new look & logo
The beta design of DNS Spy was built using a Font Awesome icon and some copy/paste bootstrap templates, just to validate the idea. I've gotten enough feedback to feel confident that DNS Spy adds actual value, so it was time to make the look & feel match that sentiment.
This was the first design: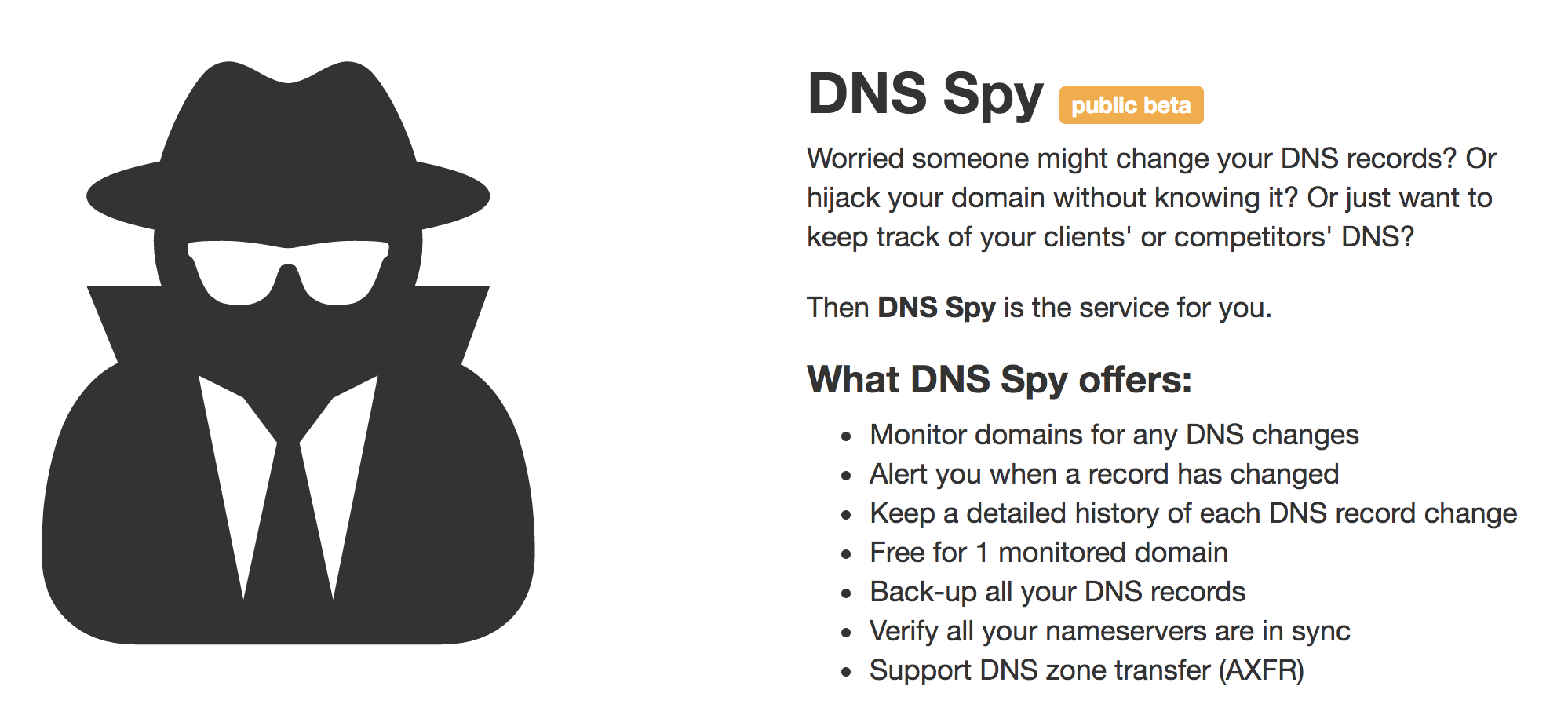 Here's the new & improved look.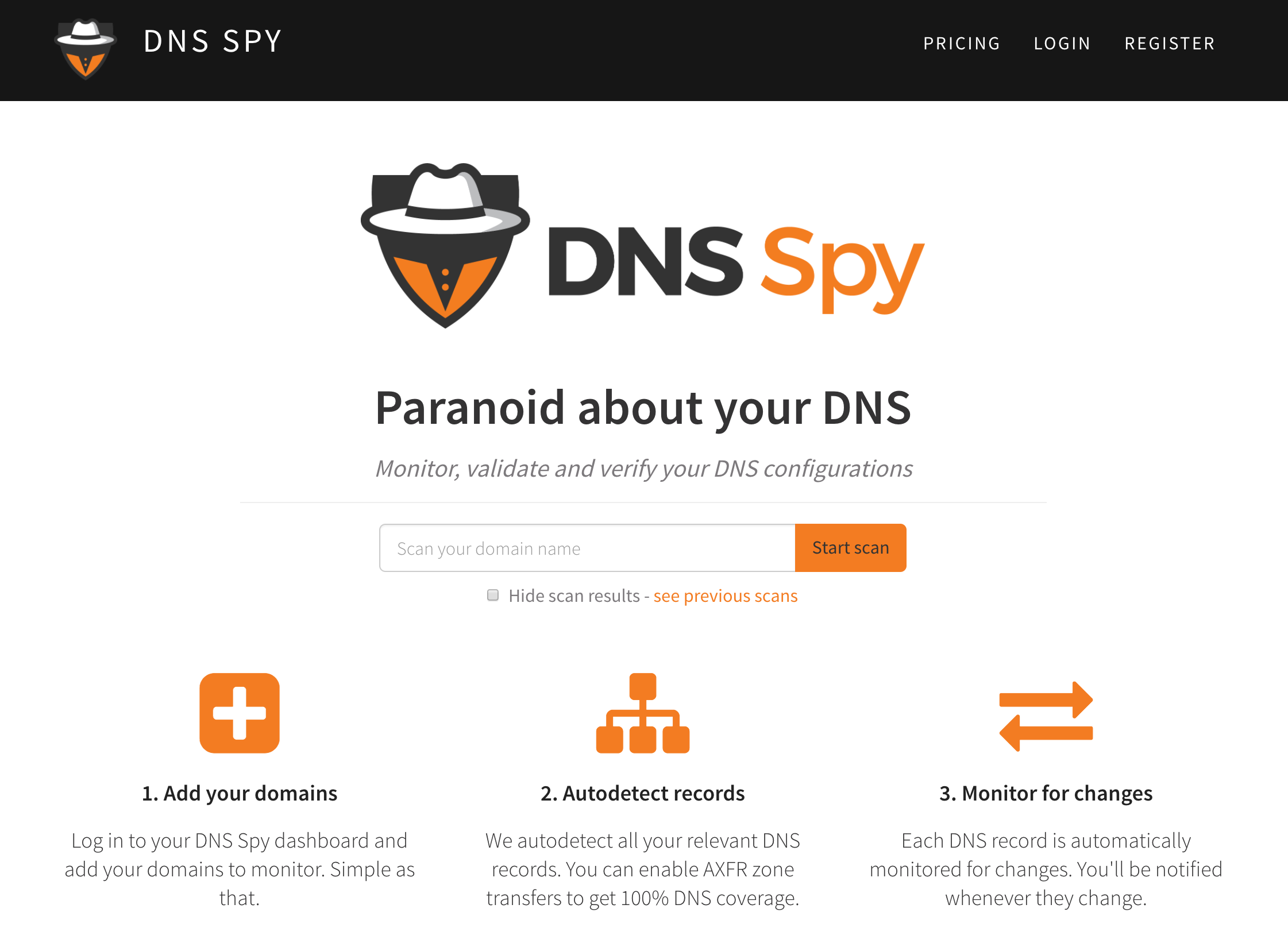 It's go a brand new look, a custom logo and a way to publicly scan & rate your domain configuration.
Public scoring system
You've probably heard of tools like SSL Labs' test & Security Headers, free webservices that allow you to rate and check your server configurations. Each with focus on their domain.
From now on, DNS Spy also has such a feature.

Above is the DNS Spy scan report for StackOverflow.com, which as a rock solid DNS setup.
We rate things like the connectivity (IPv4 & IPv6, records synced, …), performance, resilience & security (how many providers, domains, DNSSEC & CAA support, …) & DNS records (how is SPF/DMARC set up, are your TTLs long enough, do your NS records match your nameservers, …).
The aim is to have DNS Spy become the SSL Labs of DNS configurations. To make that a continuous improvement, I encourage any feedback from you!
If you're curious how your domain scores, scan it via dnsspy.io.
Help me promote it?
Next up, of course, is promotion. There are a lot of ways to promote a service, and advertising is surely going to be one of them.
But if you've used DNS Spy and like it or if you've scanned your domain and are proud of your results, feel free to spread word of DNS Spy to your friends, coworkers, online followers, … You'd have my eternal gratitude! :-)
DNS Spy is available on dnsspy.io or via @dnsspy on Twitter.