Docker Storage Performance Tests
Mattias Geniar, Sunday, February 1, 2015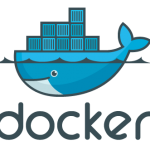 Red Hat has published two very interesting blogposts concerning the performance of Docker, and more specifically -- the storage drivers available. They're over 6 months old, but still relevant and mentioned in this weekends' Fosdem talks.
Which storage driver are you using?
You can use docker info to find out.
$ docker info
Containers: 21
Images: 47
...
Storage Driver: aufs
 Root Dir: /var/lib/docker/aufs
 Dirs: 89
...

The "Storage Driver" section contains all your info. In my case, it's using aufs because the aufs-tools package is installed. After the install, Docker will magically start to use the aufs driver for your docker containers.
Storage "Graph" Driver performance tests
Docker users can chose between devicemapper, vfs, aufs, btrfs and OverlayFS (kernel 3.18+) for their storage driver. Each having their own pro's and con's. So which to pick?
The Red Hat blogpost "Comprehensive Overview of Storage Scalability in Docker" has some very interesting stats on each of those drivers. I suggest having a look at it when implementing Docker in your environment.
Docker performance on RHEL 7
A month earlier, Red Hat published another blogpost on the docker performance on their RHEL7 platform. This led to a presentation they shared on Youtube.
Again, a recommendation if you're going to give Docker a try.
---
---
---
---
In the SysCast podcast I talk about Linux & open source projects, interview sysadmins or developers and discuss web-related technologies. A show by and for geeks!
A weekly newsletter - delivered every Sunday - for Linux sysadmins and open source users. It helps keeps you informed about open source projects, Linux guides & tutorials and the latest news.
---
Share this post
Did you like this post? Will you help me share it on social media? Thanks!
---