It doesn't take words to be cruel
Mattias Geniar, Thursday, June 5, 2008 -
last modified: Saturday, August 14, 2010
No, in Antwerp, Belgium they found a new way to be cruel: placing a speed-indicator next to the road during rush hour. Just to rub it in ...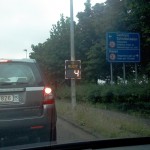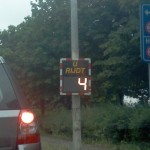 It took me 60 minutes, to travel 6 km ...
---
Hi! My name is Mattias Geniar. I'm a Support Manager at
Nucleus Hosting
in Belgium, a general web geek,
public speaker
and
podcaster
. If you're interested in keeping up with me, have a look at my podcast and weekly newsletter below. For more updates, follow me on Twitter as
@mattiasgeniar
.
---
---
In the SysCast podcast I talk about Linux & open source projects, interview sysadmins or developers and discuss web-related technologies. A show by and for geeks!
A weekly newsletter - delivered every Sunday - for Linux sysadmins and open source users. It helps keeps you informed about open source projects, Linux guides & tutorials and the latest news.
---
Share this post
Did you like this post? Will you help me share it on social media? Thanks!
---