The SourceForge giant is going down.
uBlock Origin is a popular AdBlocker and "privacy protector". I've been using it as an AdBlockPlus replacement every since it came out. And since today, it's started to block access to the SourceForge website.
Visitors that use uBlock are greeted with the following message.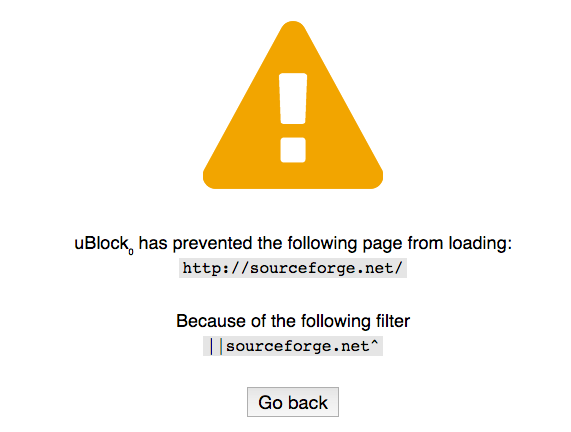 This is no doubt a result of the recent actions taken by SourceForge, of bundling adware in the Windows installer of Gimp.
SourceForge has long been replaced by Github for many, this is just another nail to the coffin.